Autac was founded by Robert N. Burkle in 1947. Throughout his thirty years of running this company, his philosophy was simple – the customer comes first.
Since the Burkle family returned to the helm of Autac in 1999, we have strived to re-implement this basic yet fundamental principle. We have also established a "team management approach" to provide our valued customer with total quality in both service and product.
The company's industrial retractile cords and retractile power cords are in service throughout the United States and Canada with UL/CUL approvals. Autac's retractile coil cords have been used in various capacities from test leads and power cords to cord sets and telecommunication cable assemblies.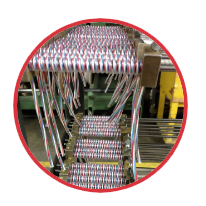 Autac is a manufacturer of high quality coiled cords, or what are often referred to as curly cords. Since 1947, Autac has been producing custom manufactured retractile cords to meet various applications and specifications. The company is capable of producing coil cords in a wide variety of gauge sizes, number of conductors, lengths, and colors, including clear. Customers can choose retractile cord from stock or spec out their own retractile cord. Tinned copper as well as bare copper conductors are available. Unshielded or shielded cords are an option. A variety of insulation and jacketing materials are available, including PVC, TPE, Polypropylene, Polyurethane, and TPR. We can also ROJ jackets as well as strip conductors.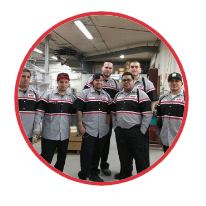 Autac's 'Service through inventory' is demonstrated by the extensive inventory on hand of not only finished coiled cable, but straight bulk cable as well. We boast the world's largest inventory of quality retractile cords, with over 400 part numbers in stock. Our extensive inventory means fast service for our customers, with most orders shipped within one day.
Control
Power
Lighting
Keyboard
Food Processing
Communication
Medical/Dental
Audio
Mobile Control

Autac is no longer carrying the CSA certification. All of our rated products are UL/CUL. Autac USA Inc. © 2020